BoeFly's Franchise Funding Specialists make acquiring a franchise loan easier than ever
Even if you're familiar with the business model or industry you're entering, financing a franchise can be challenging. A considerable part of this challenge lies in finding the right lender, efficiently moving through the bank underwriting and closing process, and understanding the requirements every step of the way. This process can be confusing and time-consuming if you're unfamiliar with the lending process. That's where BoeFly comes in. Our Specialists will guide you through every step of the franchise financing process, and our secure online platform helps make things quick and easy. "The most rewarding part of my job is helping first-time business owners achieve their dreams of opening their own business. These business owners appreciate the hands on approach our Funding Services team provides throughout the financing process." ­– Brooke Ingram, Senior Director of Funding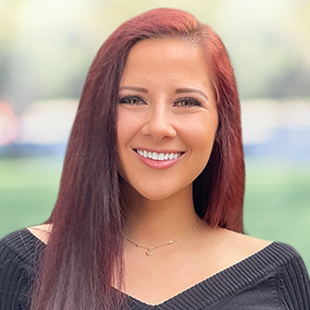 Meet Brooke Ingram, Senior Director of Funding Services
At BoeFly, our Specialists are key to the funding process. Brooke Ingram, Senior Director of Funding Services in Manhattan, NY, leads an incredibly experienced team of Funding Specialists. Brooke and the Funding Services team assist clients through all aspects of the franchise funding process, making it easier to move from one step to the next without issues.
The franchise loan process can seem daunting, but Brooke enjoys guiding her clients throughout their funding journey by assisting with loan questions, timelines, projections, and business plans.
"As an advisor, I take pride in matching my client with the best lender to fund their loan and ensuring their loan process goes smoothly. I am in regular communication with my clients; by the time the loan closes, we've typically talked many times." – Brooke Ingram, Senior Director of Funding Services
Brooke is passionate about providing a positive experience to all business owners she works with. She is constantly working to improve the loan process and systems so that all aspects are as streamlined as possible. Between the easy-to-use online platform and Funding Specialist dedication, BoeFly makes getting your business loan easy.
Brooke finds it very exciting to help people achieve their dreams by becoming business owners. And is constantly working within BoeFly's internal systems so that everything is as streamlined as possible.
BoeFly's Franchise Financing Specialists are experts at what they do and make getting your business loan easy.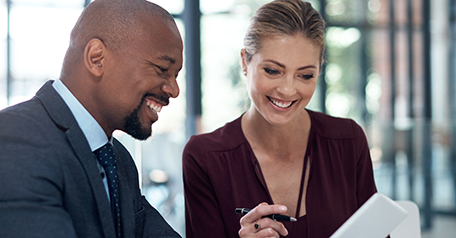 Hands-on assistance you won't find at other banks or lenders
A BoeFly Funding Specialist will be your guide through the funding process. The Funding Specialist will evaluate your financial situation, loan needs, and business plan to determine the best path to secure financing. Because BoeFly is familiar with various lenders' credit preferences, we can accurately match you with the best lender for your loan needs. This expertise can reduce the unnecessary time and effort spent by business owners applying with multiple banks that are not the right fit.
BoeFly is also partnered with many franchise brands nationwide and is well-equipt to provide financing support to their franchisees. Because different franchise brands and franchisees have different financing needs, it's advantageous for all parties to work with BoeFly to assess those needs and determine the best path forward.
"I work closely with many of our partnered brands. With some brands, I speak with my brand representative once a week, and together we ensure that the franchisees are on the right track. For the business owner, it's valuable to have a trusted team aligned on a common goal with you every step of the way." ­– Brooke Ingram, Senior Director of Funding Services
For first-time franchisees, the financing experts at BoeFly know how to prepare our clients for things like loan terms, collateral, loan repayment, underwriting, projections, and other personal documents. As an established client, our specialists will stay on top of your growth plans and keep you informed of the lending environment to help you plan for future growth.
People and proprietary technology: An unbeatable combination
BoeFly's has developed a secure online platform and tech-smart tools, like our online application process, to make the process of applying for a business loan as easy as possible. But the benefits don't stop there. BoeFly will work with you hand-in-hand to build a loan package and give advice on different financing options, with the ultimate goal of matching you with the best lender to fund your loan.
The Funding Specialists are also great at helping navigate the complexities of business loans. With their deep knowledge of the business lending industry, they can provide guidance on different types of loans like business start-up loans, SBA loans, conventional loans, and other options. Thanks to their expert advice and access to our proprietary technology tools, the loan process is much smoother and simpler for business owners.
Get started with BoeFly today.
For more information on BoeFly or to learn more about how our extensive suite of services could support your business, fill out the form and one of our experts will contact you.